I've always believed picture books are ART on your bookshelf. And it's art you can afford. 
Storytelling has been a part of every tradition for centuries but visual storytelling can only be traced back to about a century and a half, whereas picture books such as we know them today only came into being in the nineteenth century. It is almost a century old medium and yet we have had our qualms accepting it.
Before I delve into classic picture books, let me explain what classics are. Classics are usually books that transcend time. Books that have stood their stance even through the changes of time, books that are relevant irrespective of the changes society has undergone. 
Now, here are some classic picture books that ought to be an essential part of every childhood:
The Very Hungry Caterpillar by Eric Carle, first published in 1969
This timeless, widely loved picture book is about a caterpillar who eats his into becoming a butterfly. The book has so much to do, the reader can count, learn the days of the week and learn about metamorphoses. 
Recommended age: 1 year and above
Where The Wild Things Are by Maurice Sendak, first published in 1963
Max dons his wolf suit and makes so much mischief one night that his mother send him to his room without supper. Once in his room, he find himself in a growing jungle and embarks on a journey to the land of the wild. Once there, Max soon becomes king of the wild. Will he ever want to come back home?
Recommended age: 3 years and above
Goodnight Moon by Margaret Wise Brown, first published in 1947
A bunny bids his room and his surroundings good night. A soothing, poetic bed time story that never gets old.
Recommended age: 2 years and above
Harold and the Purple Crayon by Crocket Johnson, first published in 1955
This book is such genius. It's about a boy named Harold and his purple crayon that he uses to find his way out of a problem. Of course he first creates the problems with the aforementioned crayon. It is a beautiful book about the power of pen and the magic that imagination can weave.
Recommended age: 3 years and above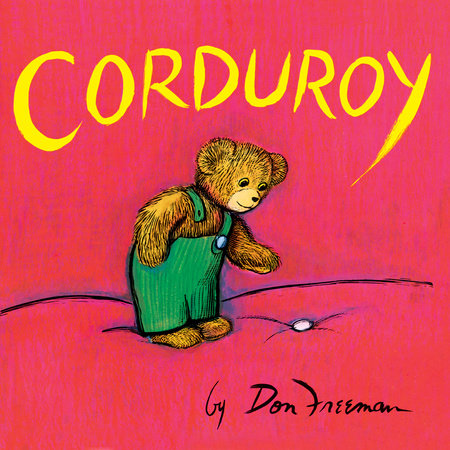 Corduroy by Don Freeman, first published in 1968
A Teddy Bear in a toy shop is missing a button, which is why no one would buy him. Once the store closes he sets out on a adventure to complete himself. An eye opening, heart warming story about home.
Recommended age: 2 year and above
The Tiger Who Came to Tea by Judith Kerr, first published in 1968
Sophie and her Mummy are having tea one fine evening. Just then the door bell rings. It's a Tiger! And he wants to join them for tea!
Recommended age: 2 years and above
The Giving Tree by Shel Silverstein, first published in 1964
The book is about the relationship between a boy and an apple tree that he frequents as a child. How the tree nurtures the boy through every stage of life, always giving, always loving.
Recommended age: 3 years and above
What Do People Do All Day? by Richard Scarry, first published in 1968
Welcome to Busy town! In his signature style, Richard Scarry introduces the reader to the many residents of Busy Town and their occupations. It's a busy book, a lot going on but very interesting nonetheless.
Recommended age: 4 years and above
show